MORPHEUS8 by Inmode - "This is a game changer!" - Kim Kardashian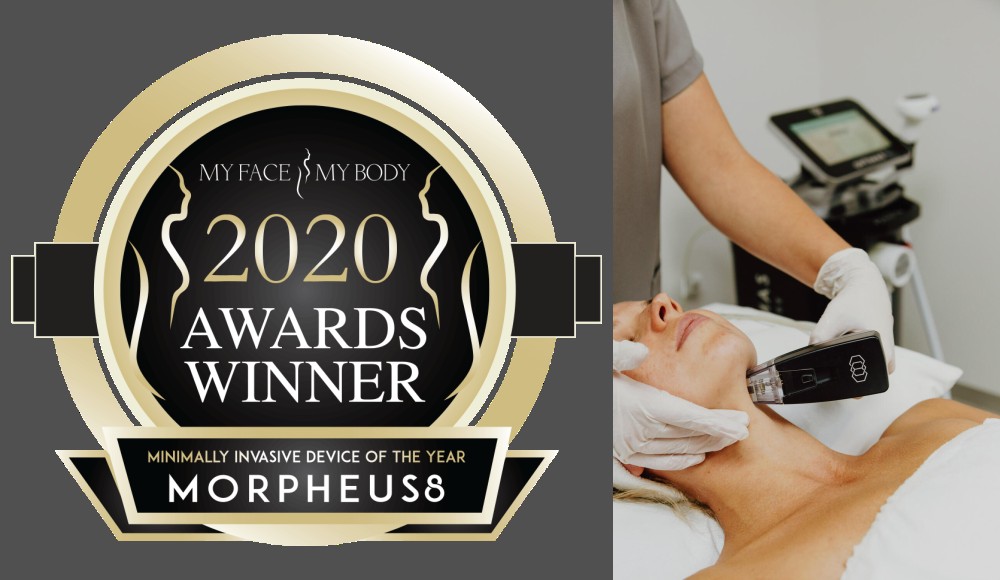 Remodel your face and body, stimulate the production of collagen and resurface your skin to discover a younger looking you.
What is Morpheus 8?
Morpheus8 is an award winning fractional resurfacing device. It is a revolutionary new technology combining radiofrequency energy and microneedling to resurface and tighten skin. The depth of penetration and energy delivery can be adjusted for treatment of lines & wrinkles, acne scars, and general skin tone in all skin types.
The 24 gold coated pins penetrate into the subdermal tissue delivering radiofrequency energy into the connective tissue and superficial fat layers creating a fractional skin treatment that stimulates collagen production. By targeting the deeper layers of the skin, tissues of the face and body can be remodelled to reveal a more sculpted and smoother appearance.
Radiofrequency needling( Morpheus8) has been proven to
Stimulate fibroblasts to improve the quality of collagen and elastin
Minimize the appearance of skin laxity and crepiness
Reduce lines and wrinkles
Remodel scarring
Tighten and lifting of the skin ( face and body )
The indications for Morpheus8?
Excess fat in the face and neck.
Mild sagging and jowling in the face and neck.
Jawline definition
Uneven or rough skin texture.
lines and creases.
Sun damage.
Enlarged Pores.
Acne scarring and other scars on the face or body.
Stretch marks
Tightening of lax abdominal skin after pregnancy
What areas can be treated with Morpheus 8?
Morpheus8 can be used on any area that can benefit from tightening, resurfacing and subdermal renewal.
The most commonly treated areas are:
face, neck & chest
periorbital area
abdomen
thighs
knees
buttocks.
How many sessions are recommended?
2 - 4 Treatments for optimal results
Your practitioner will recommend the optimal number of sessions to be performed based on your personal objectives. Treatment times and frequency will be specifically tailored to obtain the optimal results.
How quickly will I see results?
Visible results can typically be seen after three weeks. Improvement continues for up to 6 months after treatment.
What can I expect during my Morpheus8 procedure?
An anaesthetic cream is applied to your skin for 30-45 minutes before to keep you comfortable and relaxed throughout the procedure. The actual procedure generally takes 30 - 60 minutes. You will experience some sensitivity and visible redness similar to sunburn after the procedure. This is when you will introduce the recommended post-treatment skincare for optimum results. Since patient downtime is minimal, make-up can be applied 1 to 2 days after the treatment. Patients should expect to see microlesions a few days after treatment and slight redness depending on treatment parameters. Your therapist/doctor will provide you with aftercare instructions.
The end results?
It takes weeks to months for natural collagen formation to take place so your skin tightening, texture and tone will gradually improve over time. The treatment is aimed at improving the appearance and general health of the skin while reinforcing and resurfacing the skin. The results are generally long-lasting but need to be maintained with the correct at home skincare and annual maintenance treatments.
Before & After: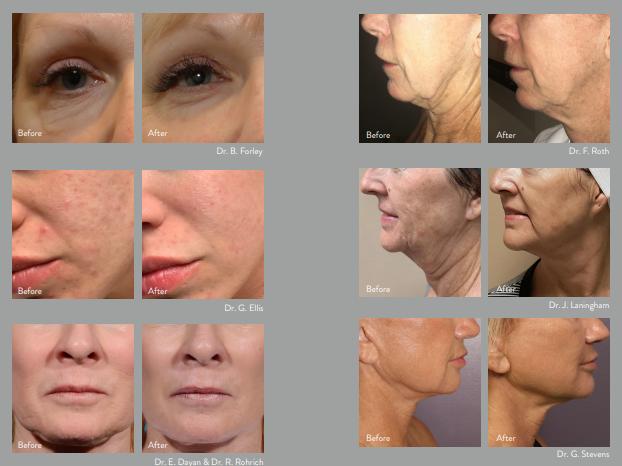 Go back